1985 FALCON 20F-5BR
Registration:
N485FW /
Serial:
585
---
Listing Agent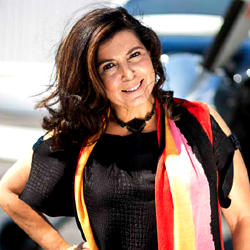 Flight Source International - Sarasota
Maria Eckardt
| | |
| --- | --- |
| E-mail: | maria@flightsource.com |
| Office: | 941-355-9585 |
Specifications
Airframe: 9490 Hours Since New; 7751 Landings
Engines: TFE731-5BR-2C; 4200 TBO; Left: Serial Number P98109; Right Serial Number P98110; 9391 Hours Since New; 9172 Hours Since New; 7705 Cycles Since New; 7494 Cycles Since New; 776 Hours Since CZI; 993 Hours Since CZI; 776 Hours Since MPI; 993 Hours Since MPI
APU: HONEYWELL GTCP 36-150; Serial #: P515; 3071 Hours Since New; 3384 Cycles Since New
Additional: Dee Howard TR50-20 Thrust Reversers, Securaplane 500 Security System Provisions, Seven SAFT Batteries, Aft External Baggage Compartment with Smoke Detector & Fire Extinguisher, Polished Leading Edge Slats, Midcoast Cabin Acoustic Treatment, Factory Original Single-Point Refueling
Performance: Normal Range: 2250 nm, Max Range: 2475 nm, Service Ceiling: 42000 ft, Max cruise speed of 480 kts, the cabin measures 5.7 feet in height, 6.1 feet in width and 24 feet in length, at sea level, the 20-5 requires 5,085 feet to take off, Landing Distance: 4000 ft. Weights (Lbs.): RAMP 30500, LANDING 28880, EMPTY 18999, MTOW 30325, ZFW 22500, MIN FLIGHT 18320
Avionics: ADS-B Out; Comms: Dual Collins VHF-22D w/8.33 kHz spacing; AHRS: Dual Collins AHC-85; CVR: Fairchild A100A w/Dukane DK-100 ULB; DME: Dual Collins DME-42; EFIS: Dual Collins EFIS-86(C)-14 5-tube; FDR: Fairchild A100A; Flight Director: Dual Collins EFIS-86(C)-14 5-tube; ADF: Collins ADF-462; FMS: Dual Universal UNS-1D+ version 802.7 w/GPS; Autopilot: Collins APS-85; Hi Frequency: AlliedSignal KHF-950; Teledyne angle of attack system; Navs: Dual Collins VIR-32 w/FM Immunity; Radar Altimeter: Collins ALT-55B; SATCOM: Aircell Axxess W/Triple Handsets; Baker M1052A Jumpseat Audio; TAWS: Honeywell Mark V EGPWS W/Windshear; Dual Collins ADC-85A Air Data Computers; TCAS: Collins TTR-920 TCAS-II W/Change 7; Transponder: Dual Collins TDR-94D;1984 Weather Radar: Collins TWR-850 W/Dual Controls; Honeywell Mark V EGPWS W/Windshear; Dual Collins BDI-36 Bearing Distance Indicators; Artex 110-406 ELT W/Nav Interface; Baker Passenger Address System; Third EROS quick-donning oxygen mask
Interior: Executive Ten Passenger Seating with Forward 4-Place Brown Leather Club, Dual Aft 3-Place Motorized Fabric Divans, Jumpseat, Beige Carpeting, Forward Galley W/Microwave, Airshow 400 W/Complete Cabin System, Remote Cabin Temperature Control, Pressurized Hot/Cold Lav Water System, Expanded Aft Lavatory
Maintenance: FAR Part 91, on CAMP, Certified MNPS, RNP-10, RNP-5, RVSM, Gear overhaul 09/08/15, Ready to Fly, Hangered, Complete Logbooks, 2A,2A+,2Z, c/w 6/21, C-Check c/w 5/19
History: Impeccable History and Pedigree. Factory direct to IBM, conversion done 01/90, then traded back to Dassault in 1997, Purchased by SRB Holdings (Sid Bass) then to Current Owner in 2015.
Exterior: Overall White with Steel Blue and Gray Accent Stripes.
Other Documents & Downloads
| | |
| --- | --- |
| FALCON 20F-5 SN #20F-485 N485FW.pdf | Download |