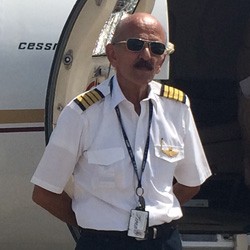 EMAIL:
skywinca@gmail.com
PHONE:
58-414-4138166
Americo Herrera
Venezuela Representative
Americo "Miko" Herrera Kluka – Aircraft Sales Consultant

Americo L. Herrera Kluka has 28 years of experience in the Civil Aviation sector and has trained in sales and operation courses in Beechcraft in Wichita, KS. Americo is also the Chief of Operations for pilots in the ATP Corporation. He is highly respected in the aviation industry and is well known throughout Venezuela. Many pilots and operators know him by his nickname: Milko. He is based in Valencia, Venezuela and is available to assist the Venezuelan aviation marketplace in any buying, selling or trade situations.