About Flight Source International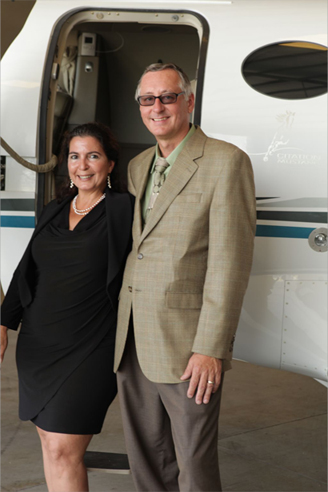 Eric Eckardt - Founder & Former President and Maria Eckardt - President & Director of International Sales
Our knowledge, experience and familiarity with various owners, brokers, and dealers will greatly assist your company in selling and acquisition situations. Our experienced staff includes pilots, maintenance, finance and sales professionals with experience worldwide.
Meeting all your aircraft needs, from marketing your aircraft retail, to searching the worldwide market place for acquisitions and aircraft trades is our specialty. Our knowledge and experience will make your transition as smooth and inexpensive as possible. With FSI as your agent you will eliminate the time wasted in qualifying the real prospects from the rest. We know the market, the various dealers, brokers, and owners.
Upon selecting us as your Exclusive Agent, FSI will:
Establish a marketing program for your aircraft, targeting potential buyers worldwide.
Promote your aircraft to potential purchasers interested in upgrading to your type aircraft by identifying and contacting each operator.
Advertise at our expense through various trade publications and mailers.
Negotiate on your behalf to generate the highest possible retail offers. All offers to be forwarded for your review.
Close the transaction, handling all trade-ins and the details necessary to protect your interest.