1979 CITATION 501 EAGLE II
1979 CITATION 501 EAGLE II
Registration:
N174CF /
Serial:
501-0142
---
Listing Agent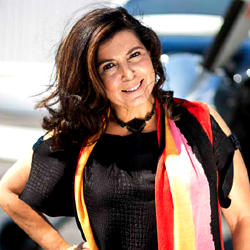 Flight Source International - Sarasota
Maria Eckardt
| | |
| --- | --- |
| E-mail: | maria@flightsource.com |
| Office: | 941-355-9585 |
Specifications
Airframe: 5528 Hours Since New; 4682 Landings
Engine: Williams FJ44-2A Engines; 4500 TBO on TAP Elite; Left: Serial Number 116008; Right Serial Number 116009; 2453 Hours Since New; 2453 Hours Since New; 1878 Cycles Since New; 1878 Cycles Since New
Avionics: ADS-B; Color Moving Map/Nav/Com/GPS (16 Watt); Dual Garmin GTN-750Xi; Dual Garmin GTX-345/335 Digital Transponders; IS&S RVSM System; Sperry SPZ-500 Auto Pilot Flight Director; Collins DME-40; Goodrich SkyWatch HP SKY-899 Traffic Collision Alert Device; Sperry AA-215 Radio Altimeter; Bendix/King RDR-2000VP Vertical Profile Color Radar; WSI AV-300 Weather Datalink; Honeywell KGP-560 EGPWS TAWS; Dual Collins RMI; Dual Meggitt EIDS Engine Instrument Display System; King KMR-675 Marker Beacons; FM Immunity & 8.33 Spacing; Artex 406 MHz ELT
Additional: Freon Air with Cool Sticks, Sierra Eagle wing mod, Aluminum Dorsal Fin Mod, Dual Eros O2 Masks, Sierra Glareshield Mod, Aft Baggage Mod, Sierra Quick-Release Radome Mod, Lead Acid Battery Mod, Sierra Pneu-Lift baggage Door Mod, Sierra Gear Horn Mute Switch, Dual NAT Crew Intercoms, Relief Tube, Jepp View (subscription required), XM Music in Crew Intercom, Rosen Monorail Sun Visors
Maintenance: Sierra FJ44 Eagle II Completion in 2003, RVSM Compliant. Phase I-V performed Jan 2021, Complete Airframe & Engine Logbooks.
Weights (Lbs.): Gross 12500, Empty 7502, Useful Load 4998, Fuel 4510. Performance: Over 1600 nm NBAA IFR range and 365 knot cruise with 4 passengers.
Interior: 7 Passenger Executive Configuration with Gray and Black leather seating, custom refreshment center and two executive tables covered in rich mahogany laminate, Sierra 3-Place Aft Divan, Sierra Extended Barrel Seat with Bag Potty, Sierra Extended Arm Rests with Curtain Box, Off White headliner, Light Gary wool carpet and Gray/Black accent fabric. Refurbished by South Star Interiors in May of 2012.
Exterior: Overall White with Metallic Black, Metallic Heather Brown, and Metallic Tan accent stripes. Repainted by Jim Miller in May 2012
Other Documents & Downloads
| | |
| --- | --- |
| 1979 CESSNA CITATION EAGLE II 501-0142 N174CF Photo.pdf | Download |