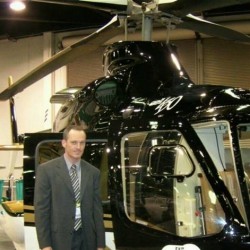 EMAIL:
rick@flightsource.com
PHONE:
941-355-9585
Rick Bunn
Aircraft Sales Consultant
Rick is in our Henderson, Nevada branch, and has been in the aviation industry since 2003. Having no knowledge in Aviation, he started out as a researcher, and quickly rose to sales. Rick's primary knowledge and focus is in the helicopter markets. He has a BA from Arizona State University, and has lived in Germany and Japan, and speaks both languages. Rick believes, that having this International experience, has helped him with many of his past, present and future International clients.
---
Current Listings